All American Ford Hosts Jimmie Allen Concert for 
Local Veterans and Families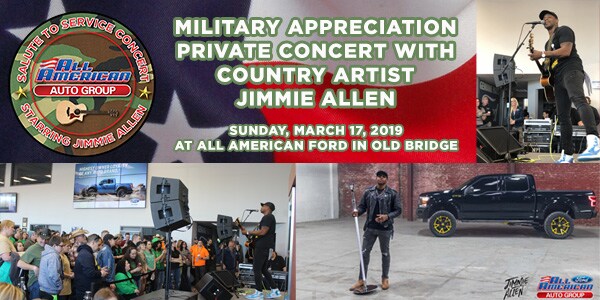 Local Dealership Partnered with Rising Country Star and Veterans Organizations to Salute the Service of Local Heroes
Old Bridge, NJ (March 17th, 2019) -All American Ford hosted a Military Appreciation Concert by Jimmie Allen. The dealership partnered with the rising country music star to provide a family fun atmosphere for local heroes. More than 250 military members, veterans, first responders, and their families gathered for the free private concert.  
All American Auto Group worked with a number of veterans and military organizations, including Modern Veteran Magazine, Eagle One Consulting, FitOps Foundation, the Kyle Palmieri Foundation, Unbridled Heroes and the Disabled American Veterans Department of New Jersey, to distribute free tickets for the concert to veterans, military members, first responders, and their families.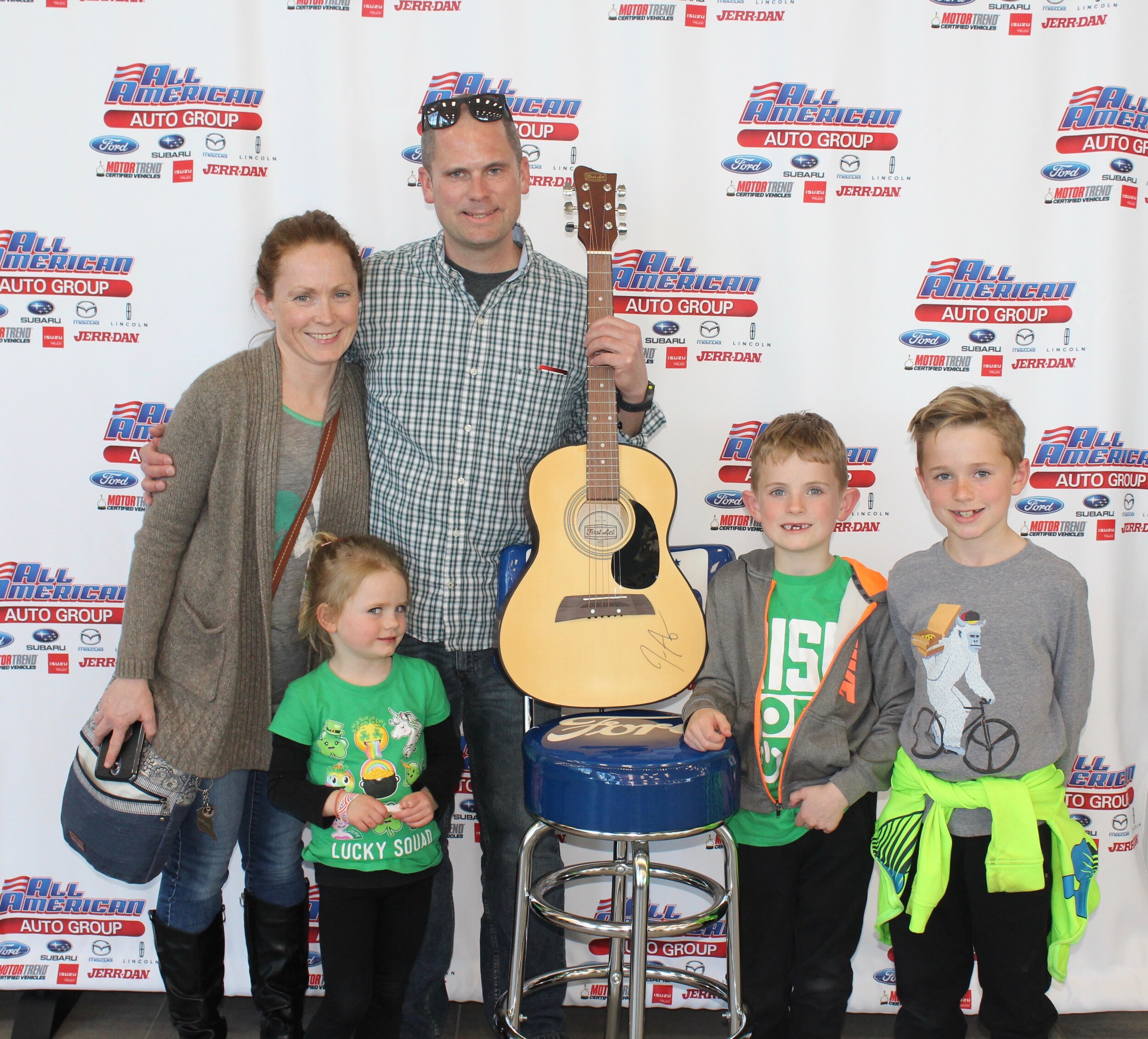 Jimmie Allen is one of the rising stars of country music and has been nominated for the Academy of Country Music Awards New Male Artist of the Year. Jimmie Allen and All American Ford began their partnership in 2018, with an idea to build a custom truck. AAF (All American Ford) Customs, the Custom Truck division within the All American Auto Group, built Jimmie Allen a one of kind, black and yellow 'Batman themed' lifted Ford F-150. The Batman theme, which features yellow accented emblems, Batman logo puddle lights and custom yellow rims, honors one of Jimmie Allen's late friends. The front row headrests of the F-150 have Jimmie Allen's son and late Grandmother's names stitched in them.
All American Ford delivered Jimmie Allen's custom truck to Nashville. Justin Selman, Business Development Director at All American Auto Group, flew down for the making of Jimmie Allen's music video "Boy Gets a Truck," which features the custom Ford F-150.
Jason Savino, Marketing Director of the All American Auto Group, said: "We wanted to give back to those who sacrifice so much, and Jimmie was on board from the beginning. As a family owned and operated auto group, we are proud to be able to partner with Jimmie Allen and many veterans' organizations to put on this concert for our military families."
 "I was thrilled to work with All American Ford and AAF Customs to customize my F-150, and it was a no-brainer to work with them again to give back to the local heroes who have sacrificed so much for us. I'm proud to be able to perform for our veterans and their families today at All American Ford," said Jimmie Allen. 
The All American Auto Group has always had deep military ties, starting with Irwin Selman, who served as a Sea Bee in World War II. Steve Selman and Jon Selman, descendants of Irwin, were the sole owners of All American Auto Group until 2009, when they partnered with Rich Savino.
"We were honored to host this concert today at All American Ford as a way to salute the service of our local heroes," said Justin Selman, Business Development Director at All American Auto Group. "At All American, we have always had our veterans' and active duty members' best interests in mind as we continuously work to help our country's bravest members succeed in any of their automotive needs. Not only do we have the most competitively priced military programs, we consistently partner with various organizations to acquire veteran talent to become part of our All American family."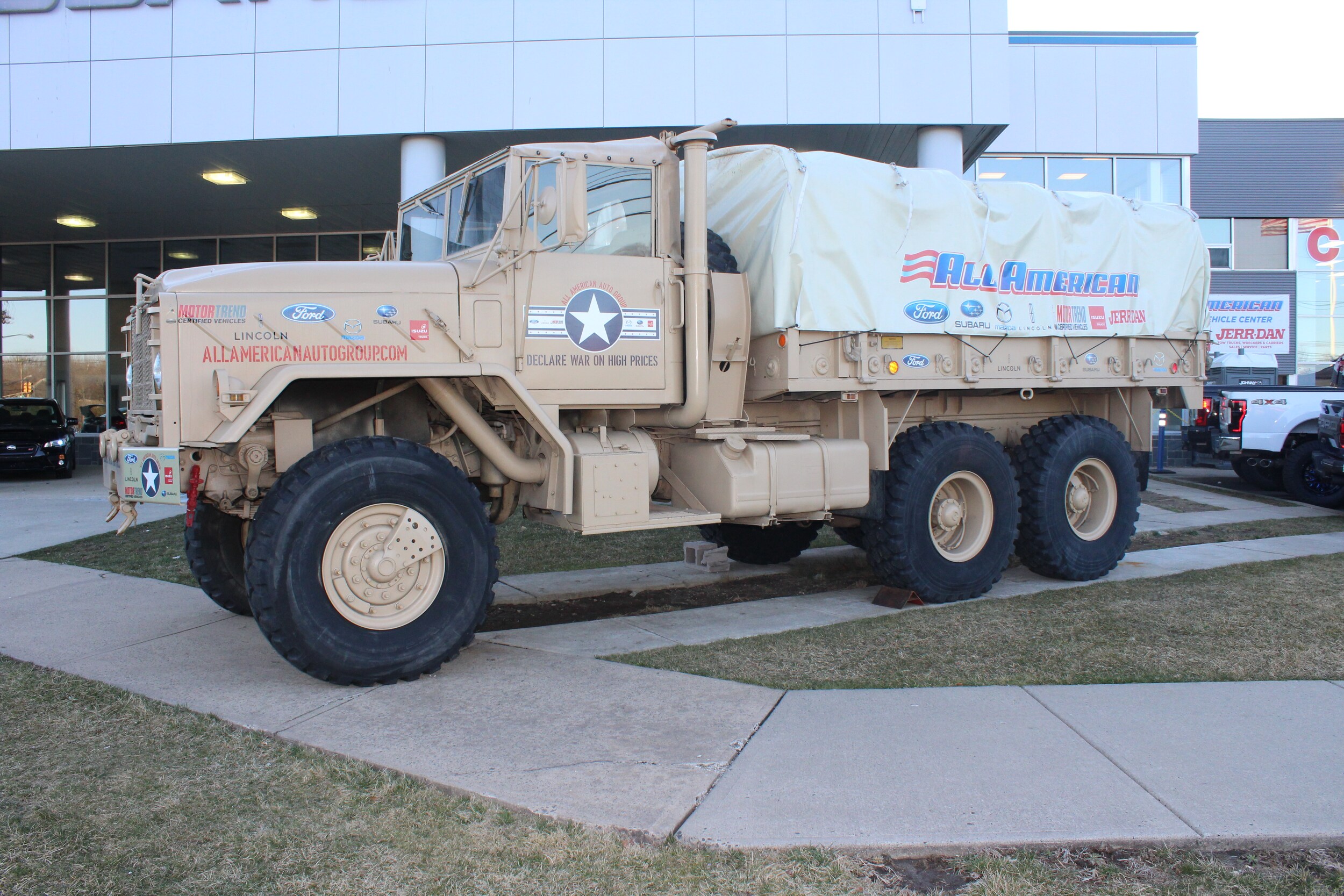 Ford Motor Company has a long history of supporting military members and veterans. In 2017, the company was awarded a silver-level certification as a veteran-friendly employer by the Michigan Veterans Affairs Agency in recognition of Ford's commitment to recruiting, hiring, training and veterans.
Ford also donates vehicles to the DAV Transportation Network, which provides transportation to medical appointments for disabled veterans.
Vanessa Benson, Colonel, US Army Retired, of Ford Motor Company Military and Veteran Initiatives, was at the event. Col. Benson works with Ford across the country to promote Ford Technician employment opportunities with veterans and transitioning members of the military. 
 "Ford Motor Company is growing our Ford technician pool with talented military and veterans. Today's Salute to Service concert was a fantastic opportunity for us to connect with veterans and service members and show them that they can go from Fort to Ford. Our commitment to veterans is a core part of what makes us Built Ford Proud," said Col. Benson, US Army Retired.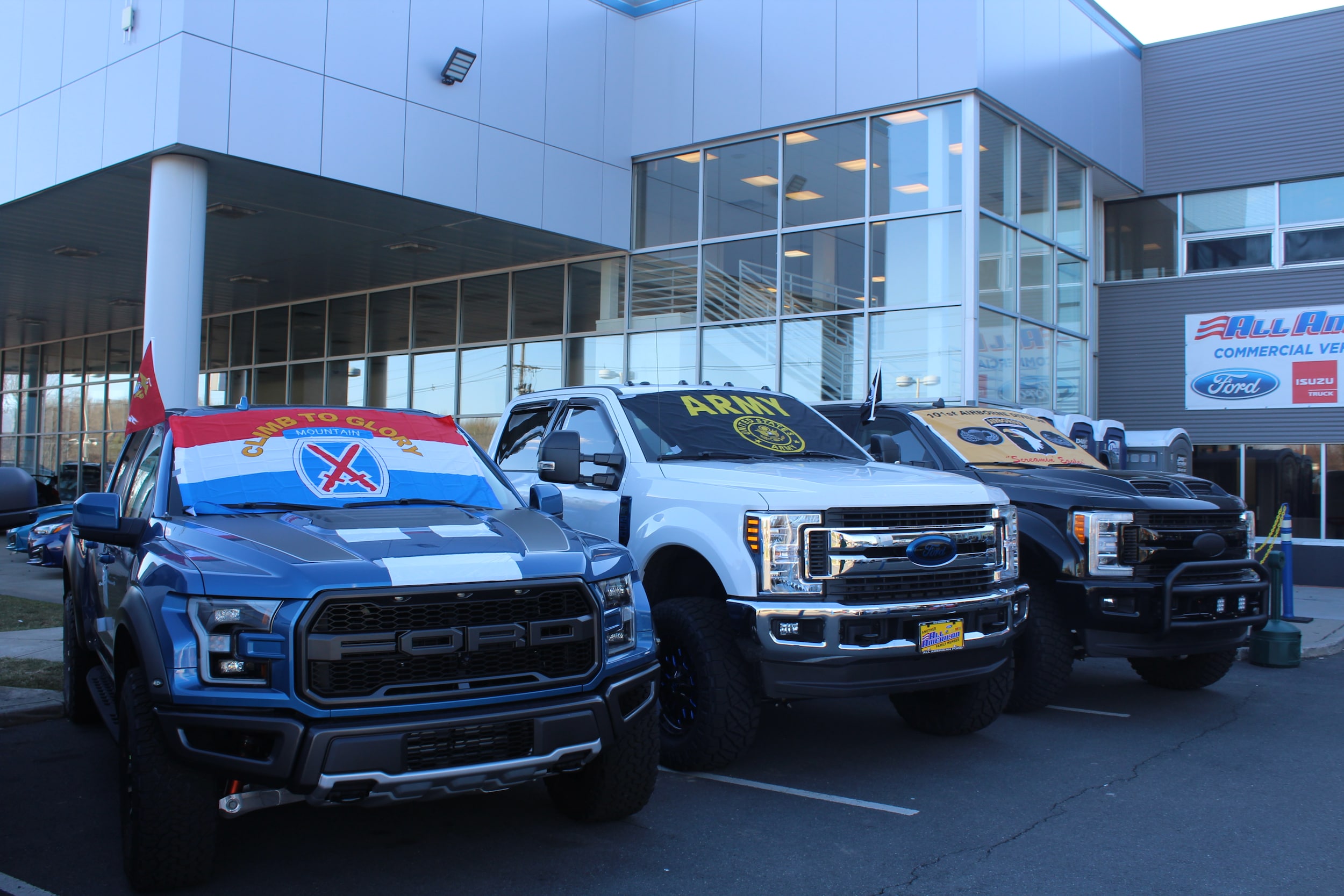 The veterans non-profit, Unbridled Heroes, was one of the vendors at the event. Its founders, veterans Amy and Mark Steppe, started the project to connect returning servicemembers with rescued American Mustangs. 
"Our mission is to rescue and revive the unbridled spirit in both our rescued horses and our heroes. Thank you to All American Ford for hosting us today and providing the opportunity for us to spread the word about our work with American Mustangs alongside these iconic Ford Mustangs," said Amy Steppe. 
All American Ford raffled off several prizes at the concert. Local veteran Joe Nyzio was the Grand Prize winner of an acoustic guitar signed by Jimmie Allen.
About All American Auto Group
The All American Auto Group is one of the largest auto groups on the East Coast, owned by two partnering families - the Savino's and the Selman's. Family members are in the highest positions throughout the group and run the day-to-day operations. The auto group features 7 huge locations across New Jersey in Old Bridge, Point Pleasant, Brick, Hackensack and Paramus. They offer the largest selection, best prices and an award-winning experience throughout sales, service and parts. The All American Auto Group offers Ford, Subaru, Lincoln, Mazda, Isuzu Box Trucks, Jerr-Dan Tow Trucks and MOTOR TREND Certified Pre-Owned Vehicles. More information can be found at www.AllAmericanAutoGroup.com.